STAN DARD BAFFLE SET
W30 H40 aluminium baffle solution for ceiling
Featured Products:

Integrated lighting
A​ir flow
Finishing
Wall angles

Stay tuned

STANDARD BAFFLE SET W30 H40 is a complete ceiling system set, properly conceived to realize a full aluminium baffle ceiling. Suitable for each kind of environments, STANDARD BAFFLE SET W30 H40 includes a bundle of 30x40 mm baffles and a T20 black carrier with 20mm gap and 50mm pitch.
Baffles W30 H40 with smooth surface, are available both in white RAL 9016, black RAL 9005 colors and with three outstanding wood finishing:
a very nice choice to make warm and charmed the environment appeal.

Since attention to details makes the difference, STANDARD BAFFLE SET W30 H40 can thus be equipped with closing cap, alignment clips, continuity joints and special profile for different plenum heights.

Always available in stock, each set is conceived to cover:
2,40 square meter with 16 pieces of 3000mm baffle length,
2,25 square meter, with 10 pieces of 4500mm baffle length.

Baffles can just be required in 3000 mm or 45000 length, and although the system is a standard set, it is complete and cared for in every feature; so even for the anti-seismic safety; when necessary the STANDARD BAFFLE SET W30 H40 can be reinforced with special ant seismic kits which dissipate the seismic energy and prevent the elements from falling. On request for each project IFC can provide a specific anti seismic report concerning models and incidences of hangers and anti-seismic kits.

Installation is quick and easy and the ceiling system can be framed both with plasterboard veils and with "L" 25x25 | 20x20 | 20x25 metal wall angles having the same material and finishing of baffles.

Thereby STANDARD BAFFLE SET W30 H40 represents a great ready-to-wear baffle ceiling solution. Chose the proper kit among ten different application sets, and require all accessories to make the ceiling well-liked and shipshape because as they say:
"small details make a big difference".

FEATURES:
SET W30 H40
Metal Standard Baffle
with smooth surface
Width: 30 mm | Height: 40 mm
Length: 3000 | 4500 mm

STRUCTURE:
Black steel TE20 carrier
gap 20 mm | pitch 50 mm
Length 3000 mm

MATERIALS:
Aluminium

ANTISEISMIC EQUIPMENT:
Antiseismic kit for standard plenum < 1,2 m
Antiseismic kit for high plenum > 1,2 m

COLORS | FINISHING | PERFORATIONS:
Pre-painted white RAL 9016
Pre-painted black RAL 9005
Wood Finishing: L54 | L50 | L53.
Product ​Specifcations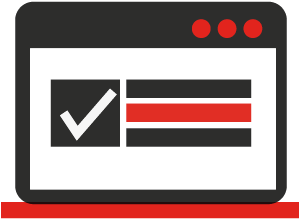 Get the
product
specification!
FILL
THE FORM
now