MATROX AIR TIGHT


hospital metal ceiling system
Featured Products:

Integrated lighting
A​ir flow
Finishing
Wall angles

Stay t
u

ned

24 Linear Tegular is ​one of the most used lay-in metal ceiling system. Made up of lowered metal panels simply lay in Fox T24 grid, this systems offer a wide range of configuration in panels size, color, finishing and materials. One of the best choice to realize acoustic ceilings with standard panels.
24 Linear Tegular ceiling panels are properly conceived to realize metal modular ceilings with visible T24 structure. Made in steel or aluminium with right or beveled edges, with 9 or 15mm drop, 24 Linear Tegular panels are always available in white and silver color.

Metal panels can be made in different sizes such us 600×600 | 600×1200 | 600×1500mm 300×300 | 300×1200 | 300×1500mm and other dimensions on request.

This system is widely used with perforated panels coupled with acoustic pad to reach the required performance in sound control. For this purpose the acoustic metal surface can be perforated with seventeen standard perforation pattern and coupled with black acoustic fleece, mineral soft padding or rockwool i nsulations.

Standard panels and amazing effects: in addition to standard colors or RAL/NCS post-coating, through digital printing and sublimation process, images and natural material ​appearances, such as stone and woods, can be actually reproduced on the metal surface making the ceiling skin distinctive and appealing.

Installation is quick and easy therefore the system can be realized in few steps.
And for plenum access and plant maintenance panels can be removed, by simply pushing them upwards.

For installation in seismic area the structure can be reinforced with proper anti-seismic kit; numbers, types and positions are indicated in specific report to be required at offer stage. Anti-seismic kit, must be set according to project requirements, place of installations, ceiling features, plenum high and other specific aspects.

24 Linear Tegular lay-in ceiling system is a standard metal ceiling with visible T24 structure properly conceived to realize high performance ceilings.

FEATURES:
Certified Air Tightness
Side by side panels | 600×600 mm
right or bevelled closed edge
Other dimensions on request.

MATERIALS:
Steel 5/10 and 8/10
Stainless steel 5/10 and 6/10
Aluminium 6/10 and 8/10

STRUCTURE:
Matrox Air Tight
ANTISEISMIC EQUIPMENT:
Antiseismic kit for standard plenum < 1,2 m
Antiseismic kit for high plenum > 1,2 m


COLORS | FINISHING | PERFORATIONS:
White – silver pre-painted aluminium
White – silver pre-painted steel
RAL/NCS Coating
Sublimation and digital printing
Plain surface
Certified Antibacterial treatment.
Product ​Specifcations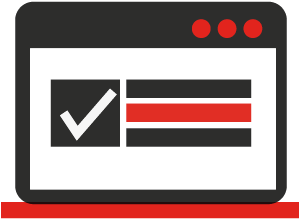 Get the
product
specification!
FILL
THE FORM
now