FOX KIT
t-grid ceiling system
Featured Products:

Integrated lighting
A​ir flow
Finishing
Wall angles

Stay t
u

ned

Enigma Domino is a standardized special configuration of Enigma the most used clip-in metal ceilings system. This model stands out for the difference in panels size, which gives the ceiling its distinctive aesthetic: a nice technical solution, to create amazing ceilings with standard panels.
To be installed with hidden triangle profiles, Domino metal panels can be made in several colours, finishing and materials; the available sizes include 600×600 | 600×1200 | 300x300 | 300x1200 mm and other dimensions can be required.

The structure is made up of triangle profiles and "C" beams which cross each other through to the use of the patented Atena winger hooks, properly conceived to align and fix the triangle profiles at the right distance. Set-up is easy and quick, panels are hooked by a simple pressure of the panels' slotted sides in the triangle profiles; removal is simple as well, and each panels can be individually removed through the use of floor suckers.

To be installed in seismic area, Enigma Domino structure can be reinforced with proper anti-seismic kit: numbers, types and positions are indicated in specific report to be required at offer stage. Anti-seismi kit must be set according to project requirements, place of installations, ceiling features, plenum high and other specific aspects.

Always available in steel or aluminium with right or bevelled edges, in white and silver colours, Enigma Domino panels can be also realized with amazing surfaces, such as rippled steel, wood finishing, natural stones and images. Through digital printing and sublimation process, images can be actually reproduced on the metal surface making the skin of the metal ceilings distinctive and special.

Enigma Domino is also used for sound controls. Perforates panels coupled with acoustic pad improve the balance between absorption and reflection of sound waves enhancing reverberation time and intelligibility of speech. For this purpose metal panels can be punched with seventeen standard perforation pattern and coupled with black acoustic fleece, mineral soft padding or rockwool insulations.

Enigma Domino: standard system with special performance


FEATURES:
Patented clip - resistance to tension 180 N
Overlap cross connection
2135 h38 | 1210 h32 | 610 h27

COMPATIBLE HANGERS:
Twister
Double hangers with adjustable springs


COLORS | PERFORMANCE:
White – corrosion resist. C2
Maximum load 10 Kg/sqm

INCLUDED IN THE BOX :
5 pcs 2135mm Main T
16 pcs 1220mm Cross T
16 pcs 610mm Cross T


Product ​Specifcations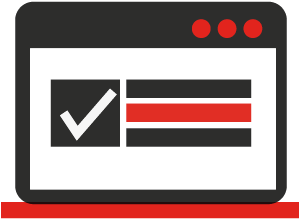 Get the
product
specification!
FILL
THE FORM
now
Download
BIM | form
CATALOGUE | pdf
DATASHEET | pdf
Featured products