LIGHTING BAFFLE
lighting for baffle ceiling
Featured Products:

Integrated lighting
A​ir flow
Finishing
Wall angles

Stay tuned

LIGHTING BAFFLE is the integrated lighting for baffle ceiling

, properly conceived to achieve a perfect integration between lighting and metal ceilings.
Equipped with the latest generation LED technology and developed according to the Human Centric Lighting Criteria, the luminaries are programmed in temperature, colour and intensity to satisfy the human biological cycle in order to improve the general comfort and the performance levels, in relation to the features of the environment and its uses.

Made in steel and aluminium with the same finishing of the ceiling system, the LIGHTING BAFFLE available sizes are 30x64 | 30x100 | 30x150 | 30x200 | 30x300 and 50x100 | 50x150 | 50x200 | 50x300 mm. Other dimensions up to 400 mm can be realized on request and for all model the baffle maximum length is 4000mm.

Cared for in every detail LIGHTING BAFFLES are equipped with closing cap, alignment clips and continuity joints. Usually requested in white or silver pre-painted steel and aluminium, as all baffles also the lighting ones can be produced in RAL/NCS colours, in wood finishing, in sublimated and digital printed materials so as to ensure a visual continuity with the ceiling system.

LIGHTING BAFFLE components include smart drivers, LED closing heads kits (2 pcs), one meter of electric cable, opal and micro-prismatic optics, long lasting LED with balanced light emission, high level of chromatic index (CRI>90), and special options on request such as "RGB" or "TUNABLE WHITE".

Widely used with all Baffle systems with 30 and 50 mm width, LIGHTING BAFFLE are therefore a great luminarie choice to achieve high standard performance and make the ceiling complete and well-looked in every details. Last but not least, these luminaries are supplied ready for the application to the chosen baffle system structure.

IFC integrated lighting for baffle ceiling stands for performance and design,
quality and simplicity, essential outline and distinctive appeal.

FEATURES:
30 x 64 | 100 | 150 | 200 | 300
50 x 100 |150 | 200 | 300
Baffle max. lenght 4000 mm.
Other heights on request up to 400 mm..

STRUCTURE:
According to Baffle System

COLORS | FINISHING | PERFORATIONS:
White – silver pre-painted aluminum
White – silver pre-painted steel
RAL/NCS Coating
Wood finishing
Sublimation of any image and effect
Plain or perforated surface

MATERIALS:
Steel | Aluminium

SOURCES:
Long lasting LED
High level of chromatic index (CRI>90)
"RGB" and "TUNABLE WHITE"
Balanced light emission
Opal and microprismatic optics

COMPONENTS:
Smart drivers
LED closing heads kits (2 pcs)
Joints to couple Baffles and Lighting Baffles
Steel and aluminum Baffle caps
Electric cable length 1m.
Product ​Specifcations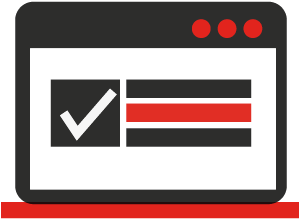 Get the
product
specification!
FILL
THE FORM
now