SPEED UP BAFFLE KIT
baffle solution for ceiling
Featured Products:

Integrated lighting
A​ir flow
Finishing
Wall angles

Stay tuned

The SPEED UP BAFFLE KIT is an innovative baffle solutions for metal ceiling, suitably developed to quicken the installation steps and to allow an easy plenum access both in corridors and wide spaces.
This kit is a great technical solution, whose use offers several advantages such as: pre-assembled modules with baffles having different colors or uniform background, easy installation steps and fast dismounting, smooth or perforated surfaces, acoustic performance, lamellar appearance, vertical look and regular design.

To achieve all these plus the baffle kit for metal ceiling is made up of hook on baffle panels, which are laid in special comb shaped profiles. Baffle panels hence can even be easily install, dismount an restore in few quickly steps: a great solution for frequent plant maintenance operations. Furthermore, to be suitable both for corridors, small rooms and wide spaces, the system includes two different kits. Both are made with pre-assembled panels in steel or aluminium baffles, hooked on pre-set pitch carriers; The structure instead is made up of special comb shaped profiles used as wall angles in corridors and in small rooms or as main supporting profiles in wide spaces.
To install this baffle ceiling in large environments such as open spaces, airports, mall and so on, the system includes also an "H" shaped beams equipped with wall fixing brackets and connectors. For this application the ceiling is therefore made up of a double structures which steady aligns all components.

Wall angles, carriers, bearing profiles and brackets are generally made in black steel, while baffles are available with the same colours and finishing of standard series. So these hook-on shaped baffle models can be made in 20x60 | 25x50 | 30x64 | 30x100 | 40x100 | 50x100.
Baffle maximum length is 4000mm. 55 mm standard gap between baffles.

Usually requested in white, silver pre-painted steel and aluminium, SPEED UP BAFFLE can be produced in RAL/NCS colours, in wood finishing, in sublimated and digital printed materials; Moreover the surface can be totally smooth or perforated with seven perforation patterns in three perforation modes and coupled with specific sound absorption pads, the perforated baffles improve the sound control by empowering the reverberation time and speech intelligibility.
Appreciated for their several advantages and plus, especially for the installation system with pre-assembled panels SPEED UP BAFFLE KIT for baffle ceilings are widely used in airports, malls and industries where frequent plenum access for plant maintenance operation are required.

FEATURES:
20x60h - hook on modules
55 mm open gap between baffles
boxed shape with right edge
open gap, variable distance
Baffle max. length 4000 mm.
Other dimension and thickness on request.

MODULES
two model options:
corridor | wide space
module dimension: 595mm x L
according to project requirements

MATERIALS:
5/10 - 6/10 steel/aluminum

STRUCTURE:
Speed up baffle carriers:
Baffles <1500 mm lenght use 2 carriers
0Baffles >1500 mm lenght use 3 carriers
Special "L" supporting profile

ANTISEISMIC EQUIPMENT:
Antiseismic kit for standard plenum < 1,2 m
Antiseismic kit for high plenum > 1,2 m

COLORS | FINISHING | PERFORATIONS:
White – silver pre-painted aluminum
White – silver pre-painted steel
RAL/NCS Coating | Wood finishing
Sublimation of any image and effect
Plain or perforated surface.
Product ​Specifcations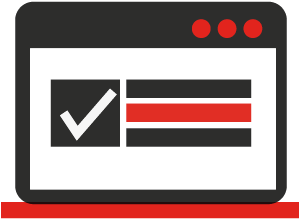 Get the
product
specification!
FILL
THE FORM
now