WALL BAFFLE
acoustic baffles wall application
Featured Products:

Integrated lighting
A​ir flow
Finishing
Wall angles

Stay tuned

WALL BAFFLE is a complete acoustic metal baffle system for wall application.
Widely used to realize a visual continuity between ceiling and counter wall covering, WALL BAFFLES are therefore widely used in office, hotels, hall and lobbies where acoustic performance and distinctive baffle design are required.
WALL BAFFLES are available in
30x64, 30x100, 40x100 and 50x100 mm sizes, with 4000mm maximum length.

To make installation fast and easy, WALL BAFFLES can be fixed both in vertical and horizontal configuration, using flat carriers with open variable gap, or applying properly wall brackets for one by one direct fixing.

Where the ceiling meets the wall covering, in addition to the linear connections, special corner configuration can be realized to achieve the most outstanding ad amazing design.

To complete the system, lightnings can be installed in the gap or realized with the integrated lighting baffles made in the same material and finishing of the wall covering.

As all metal baffles the surface can be totally smooth or perforated with seven perforation patterns and three perforation modes, that means full perforated covering, perforation only on lateral sides or on the lower one. Coupled with specific sound absorption pads such as black fleece, mineral soft padding or rock-wool insulation, the perforated metal baffles play an important role in sound control improving reverberation time, speech intelligibility and noise insulations. A great option to meet the acoustic standard for indoor environments.

Cared for in every detail WALL BAFFLES can be equipped with closing cap, continuity joints and special closing profiles to frame the wall covering.

Usually requested in white or silver pre-painted steel and aluminium, acoustic WALL BAFFLES can be produced in RAL/NCS colours, in wood finishing, in sublimated and digital printed materials to enhance the overall design of the environment.

FEATURES:
30 x 64 | 100 mm
40 x 100 mm
50 x 100 mm
Baffle max. lenght 4000 mm.
Maximum height 100 mm.

Wall application | Boxed shape
Right edge | Open variable gap
Orientation: vertical | horizontal

STRUCTURE:
Flat carriers to fix baffles on wall
Special brackets for one by one fixing

MATERIALS:
Steel | Aluminium

SPECIAL OPTIONS:
Ceiling and Wall Baffle
special arrangement in continuity

COLORS | FINISHING | PERFORATIONS:
White – silver pre-painted aluminum
White – silver pre-painted steel
RAL/NCS Coating
Wood finishing
Sublimation of any image and effect
Plain or perforated surface.
Product ​Specifcations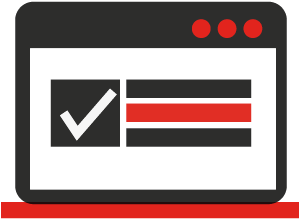 Get the
product
specification!
FILL
THE FORM
now