BAFFLE SERIES
metal baffles linear system
Featured Products:

Integrated lighting
A​ir flow
Finishing
Wall angles

Stay tuned

Baffle series include all metal baffles linear system.
Available in several dimensions, colors, and surface finishing, IFC Baffle series are the right choice to realize high performance acoustic ceilings with linear appeal.
Baffle series can be installed with two different carries TRB with pre-set variable gap and TC one for all variable gap. Both profiles are equipped with locking system to secure the baffle installation. Baffle standard measures include the following models with open gap and variable distance: 30x64 | 30x100 | 30x150 | 30x200 | 30x300 | 40x100 | 40x140 | 40x180 | 50x100 | 50x150 | 50x200 | 50x300 models. Other dimension up to 400 mm can be realized on request; for all model the baffle maximum length is 4000mm.

As all ceilings also metal baffles linear system can be reinforced with special ant seismic kits in order to dissipate seismic energy and prevent the elements from falling. On request for each project IFC can provide a specific anti seismic report concerning models and incidences of hangers and antisemitic kits.

Properly conceived to realize linear acoustic ceilings, Baffle surface can be totally smooth or perforated with seven perforation patterns and three perforation modes, this means full perforated surface, perforation only on lateral sides or on the lower one.
Coupled with specific sound absorption pads such as black ​fleece, mineral soft padding or rock-wool insulation, the perforated baffles play an important role in sound control improving reverberation time and speech intelligibility.

Cared for in every detail metal baffles linear systemcan be equipped with closing cap, alignment clips, continuity joints and special profile for different plenum.

For plant maintenance baffle series for ceiling are generally combined with Sliding baffles linear ceiling system which are properly conceived to be moved on their special carrier, creating an empty space for a quickly plenum access.

Baffle series for ceiling are generally made in withe or silver pre-painted steel and aluminium. A distinctive design can be achieved with RAL/NCS colurs, wood finishing, sublimation and digital printing of any image and effects. More over special design can be realized using T24 Free Flow Baffles the most innovative system made with T24 profiles and special patented hanging clips which make baffles tilt and spin.

Baffles linear ceiling system is very popular in office, shops, hotels and restaurants to ​improve the environment design and acoustic comfort.

FEATURES:
Clip-in baffle
Boxed shape with right edge
Open gap, variable distance
30 x 64 | 100 | 150 | 200 | 300,
40 x 100 | 140 | 180,
50 x 100 | 150 | 200 | 300,
Baffle max. length 4000 mm.
Other heights up to 400 mm, on request.

STRUCTURE:
Locking system (TRB | TS) carrier
TRB for "pre-set variable gap"
TS carrier for all variable gap

MATERIALS:
Steel | Aluminium

ANTISEISMIC EQUIPMENT:
Antiseismic kit for standard plenum < 1,2 m
Antiseismic kit for high plenum > 1,2 m

COLORS | FINISHING | PERFORATIONS:
White – silver pre-painted aluminum
White – silver pre-painted steel
RAL/NCS Coating
Wood finishing
Sublimation of any image and effect
Plain or perforated surface.
Product ​Specifcations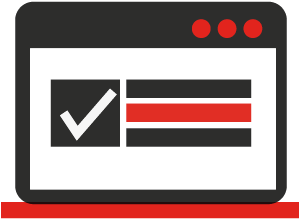 Get the
product
specification!
FILL
THE FORM
now